High Vibration Foundation

The High Vibration Foundation will be a not for profit organization whose primary charter will be; to provide information on and raising awareness on Ascension, Peace, Free Energy and the 7 Sisters.
Including information on being in the TOTAL here and NOW, activating our DNA and codons to become true 4th density or 5th dimensional beings! Ushering in a era of peace for mankind.
To establish a resource center for all those who are attracting this information, and pull together as a community, share stories and resources, and in unity welcome our hybrid children to earth to live side by side in unconditional LOVE! And start a new ERA in human history!
Current Budgeting includes:
Master Calendar of Events for: Channels such as, Bashar, Kryon, Abraham Hicks, Chief Joseph, Tobias, The Pleiadean Collective, Torah & Ishuwa.
Retreats & Groups: Satori Groups, Yoga, Mediation & Support Groups.
Resources: Extraterrestrial Species Database can use help on this one!
We will also provide grants and mentorship programs for groups, organizations & individuals who's chief goal is in alignment with out charter.
I'm currently seeking individuals with experience in all aspects of managing and administering non profits
We hope to file for our IRS tax exempt status under section 501(c)(3), very shortly
After tax Exempt status we are going to be in the grant writing process and running corporate sponsored events.
Fundraising is a large part of any Non Profit, one of our goals is to have donated items auctioned using "Bang the Gavel", and at fundraising events and sold through various avenues (such as eBay Giving Works) to optimize returns.
We are planning on soliciting donations by:
Global Artists
Athletes
Fashion Designers
Custom Jewelry Designers
Published Authors
Global Business Leaders
…
To volunteer time and knowledge (listen up, grant writers and attorneys) or to inquire regarding corporate events and sponsorship's please fill out the form below.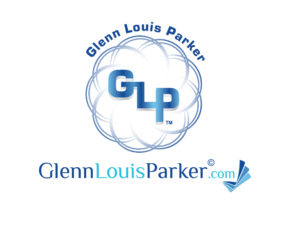 Love & Light
Glenn Louis Parker
Founder, Futurist: Visual Artist, Business Mentor, Life Coach & Philanthropist
Dream, Prioritize, Execute, Achieve, Repeat!

Mohandas K. Gandhi — Known also as "Mahatma" to his people meaning;
"The Great Soul"
"LOVE is the strongest force the world processes, and yet it is the humblest imaginable."

Viktor Frankl — 'Man's Search for Meaning'
"You Choose Your Path, or You're A Plaything of Circumstance"